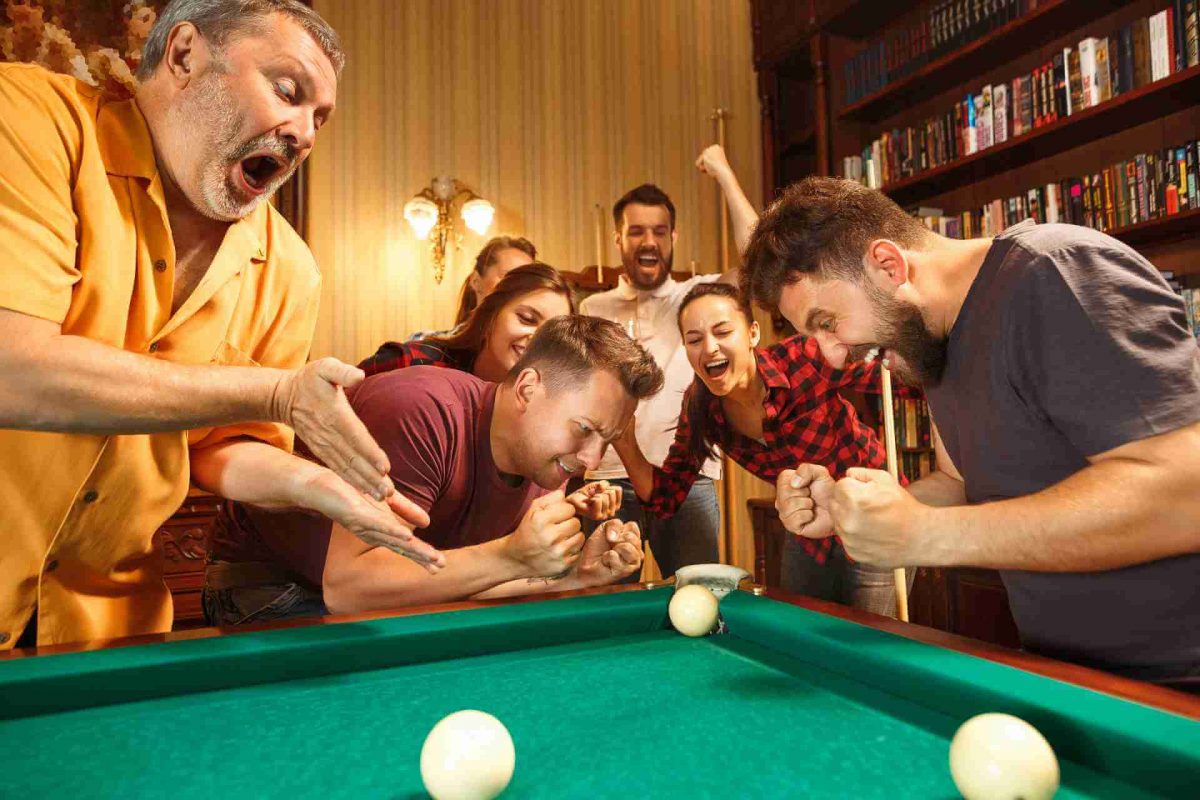 Top Reasons Why Your Home Needs A Pool Table
In these modern times, everyone has become mindful of their home interior design. To curate, a visually appealing home has become a hobby for many homeowners. They buy fashionable designer things to decorate the home. A pool table is one such item to add to your dream home. The premium design of the pool table will enrich your home aesthetic and make it more attractive and fascinating.
Do you think the pool table takes up more space and requires more time to set it up? Certainly Not! Pool table tends to have elegant and charming designs that can also fit into your interior of any kind. Although this piece of furniture is flawless, it can make any room stand out. Their attractive and elegant design will make your mood special and exciting.
The digital world and technologies made people busy with their electronic devices like smartphones, televisions, laptops, computers, etc and ignore communicating with family. Indoor games improve relationships between family members by connecting them to the game and engaging them as a family.
Pool game is such one game that does the magic. Pool game is suitable for all age groups, parents can play with children in their free time, and adults are interested in playing these games to have fun with their siblings, seniors relax with these games in their retirement age. The pool is classified as an internationally recognized CUE GAME. It has balls like eight balls, nine balls, ten-ball and snooker balls.
Having a pool table at your home will turn your kids into a "pool shark" through daily practice with it. Most pool table owners practice diligently.
Hit your shot in your upgraded pool room…!
Improves Physical wellness :
A lot of health benefits are added while playing the game of pool. Improves hand-eye coordination by shooting and catching the ball at the right time. Playing with the table gives you a chance to burn more calories. For every single game of billiards, you need to stretch your body and perfectly handle the billiard cue, it helps to lose unwanted muscles and improves flexibility while playing.
Boosts mental health :
Playing regularly helps maintain the balance and concentration level of the brain, which is essential to ensure accuracy when shooting the right one. It increases critical thinking skills and cognitive abilities, these skills must improve the academic performance of children and toddlers. This helps the elderly to engage with their family members who are also improvising their health. By playing this game, every individual will get a faster and sharper mind.
A perfect family game :
A perfect relaxing game for family, friends and guests to expand their relationships. You don't need more energy to play this game, just shoot and arrange the ball like a normal person. An elegantly designed Pool Table in Dubai will turn your boring time into a precious and pleasant one with your guest on unexpected meetings. It will make the sweetest memories out of unexpected moments.
The pool including 8 balls was one of the best and most fun indoor games for learning. Play a game of pool at home to boost your confidence. Instead of going to a club or bar to play this game, you can play your favourite game in your own home.
The best Boredom Buster :
An indoor game is a smart way to keep seniors' minds healthy and active. Enjoy playing at home with your friends without problems and pollution and avoid crowded areas. Feel free to play this pool game anytime with your dearest and spend and share more things while playing the indoor game. Improves socialization between friends and people. Elevate your outdoor space with an outdoor pool table, the perfect addition to gatherings with friends and family in any season.
Extremely multifunctional :
A stunning and traditional pool table covered with vibrant colours of fabrics and discover happiness in the room or hall. Not only for sports but these pool tables can also be used for other purposes of dining tables for candlelit dinners. If you want to enjoy a fantastic meal with your closest people on the planet, a pool table can work like magic. These amazing dinners also allow for open communication.
Fortunately, there are other pool table games to play, there are single pocket pool, cutthroat, straight-pool, bumper-pool and table tennis. They all require one pool table and some accessories related to their game. Hack your pool game with affordable accessories for a flawless game.
Pool games motivate players to play better, and healthier competition inspires people, especially adults, to be curious about playing and collaborating with others. Buy a pool table in Dubai today and spend the holidays with your family playing pool games at your home.