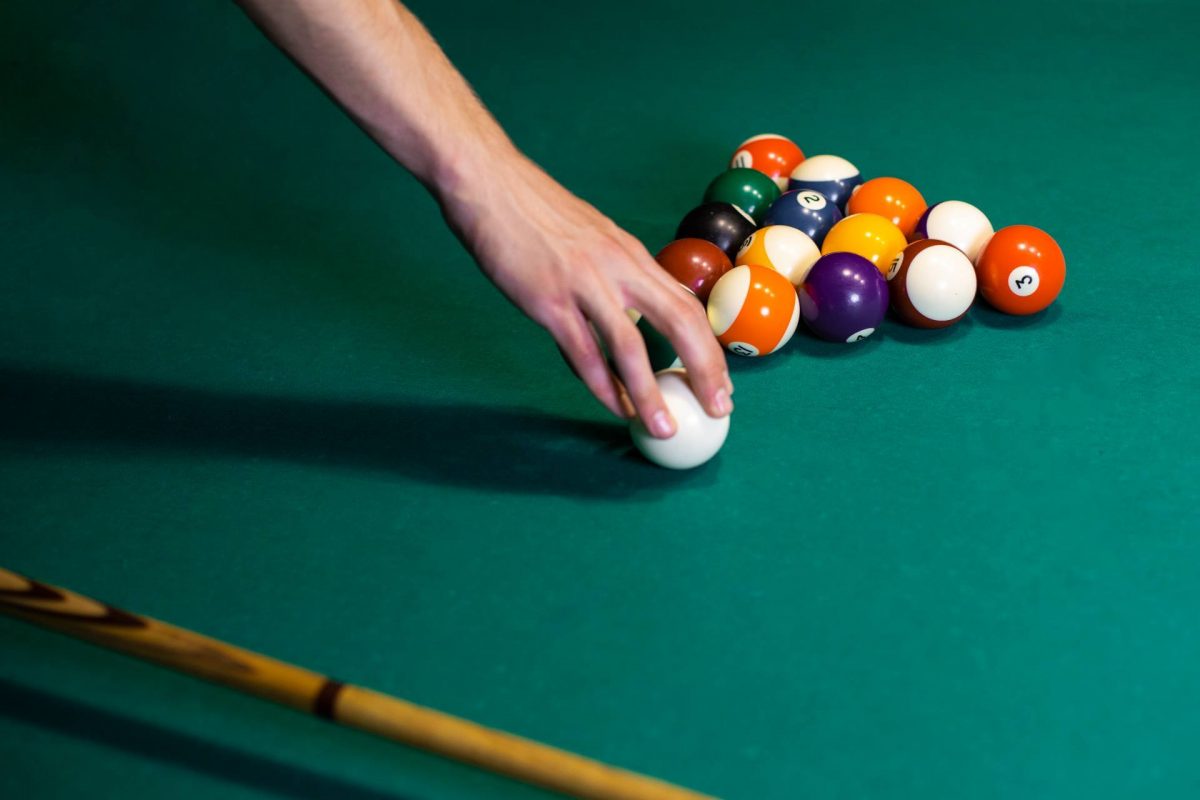 Top Pool Table Accessories: 7 Must-have
Anyone who enjoys playing pool is familiar with the cues and balls that make up the game. You will probably receive a ball set and at least a few cues when you purchase a pool table. While this is sufficient for a game of pool, many other accessories are readily accessible that can improve your performance. If you own a pool table, you might be looking for cue racks, chalk, triangles, or even lighting for your pool or billiards table. But it might be confusing to know what to buy.
How to Choose the Right Pool Table Accessory
There are a few things to keep in mind when shopping for pool table accessories:
Consider the size of the table – You'll need to make sure the accessories you choose will fit comfortably around the table.
Think about the style of the table – Some accessories are designed to complement a specific style of the pool table.
Consider your budget – There is a wide range of prices for pool table accessories, so it's important to set a budget before you start shopping.
A few popular options for pool table accessories
1. Pool Table Felt
Pool table felt comes in a variety of colors and styles, so you can choose something that fits your personality and style. It is available in different textures and thicknesses, so you can choose something that feels good to you and provides the right amount of speed and spin for your game. Thinner felts are faster, while thicker felts are slower but provide more control. You can also get pool table felts with special treatments like anti-friction or water-resistant finishes. Pool table felts typically come in 7-, 8-, and 9-foot widths. If you have an odd-sized table or want a custom fit, you may be able to find someone who specialises in custom pool table felts.
2. A Break Cue
A break cue is an essential accessory for any pool table. It allows you to apply more force to the cue ball, making it easier to break up clusters of balls. A good break cue will have a stiffer shaft and a heavier head, making it easier to control your shots.
3. Pool Table Cleaning Supplies
Keeping the pool table clean always is most important. Dust, chalk, and other debris can build up over time and make your table less enjoyable to play on. There are many different cleaners on the market, so be sure to choose one that is specifically designed for use on pool tables. With the right supplies, you can keep your pool table looking like new for years to come!
A good quality dust brush is a must-have; it will help you remove dust and debris from the surface of your table quickly and easily.
A pool table cloth is also important; it will protect your table from scratches and stains.
You can also include a spray for cleaning pool tables and a felt cleaner because both sprays are easy to use. Cleaners or polishes keep your pool table looking its best.
4. Ball Polish
A pool table is an expensive investment. Use accessories that will help it last for a long time. Pool table wear and tear can be prevented by using quality ball polish, which also keeps your pool balls looking new and shining. You need to find a polish that is compatible with your particular type of pool table. Some ball polishes are designed for use on outdoor tables, while others are meant for indoor use only. Before making a purchase, be sure to thoroughly read the labels. Once you have a ball polish, you need to apply it according to the instructions. Typically, you will apply a thin layer of polish to the surface of the pool ball. Then, you will use a soft cloth to buff the polish to the ball. You should do this until the entire surface of the ball is coated with a thin layer of polish.
5. A Cue Rack
A cue rack is a need for any serious pool player's game area. A cue rack can be used to store and organise your cues where you can keep your chalk and other pool supplies. Think about putting in cue storage tables to make it easy to find your favourite cues and start your next game. Cue racks come in several varieties. Investing in a wall rack might be a smart move if you want to utilise your cues as a decorative piece on your wall while not in use.
6. Chalk Pouch
A good chalk pouch is an essential accessory for any pool player. A game of pool would not be complete without chalk, which is small and easy to misplace. After all, a slippery pool cue tip won't help you maintain your shots' accuracy or force!
Adding a sleek chalk pouch to your pool table will ensure your chalk is always easy to find. It keeps your chalk from getting lost or damaged and makes it easy to apply to your cue tip. Chalk pouches come in a variety of styles and materials, so you can choose one that fits your needs and budget.
7. Pocket Reducers
Pocket reducers are essential whether you want to increase the difficulty of your game or simply want to become more accurate. These reducers easily fit into your pool table's pockets, narrowing the space available for the ball and increasing the difficulty of completing a good shot. A strong, affordable strategy to improve your technique and performance before your next event is to incorporate pocket reducers into your training.
In Conclusion
From covers and nets to chalk and brushes, these accessories will help in taking your pool table game to the next level, and you can enjoy hours of gameplay with family and friends. Shop for new pool table accessories now! In Dubai, Dubai Snookers is always at your side if you're seeking a Pool Table in UAE. We provide the best accessories to keep your pool table in top condition according to your needs. We can also provide you with the best services if you want to fix your current pool table problems or intend to Buy a Pool Table in Dubai.