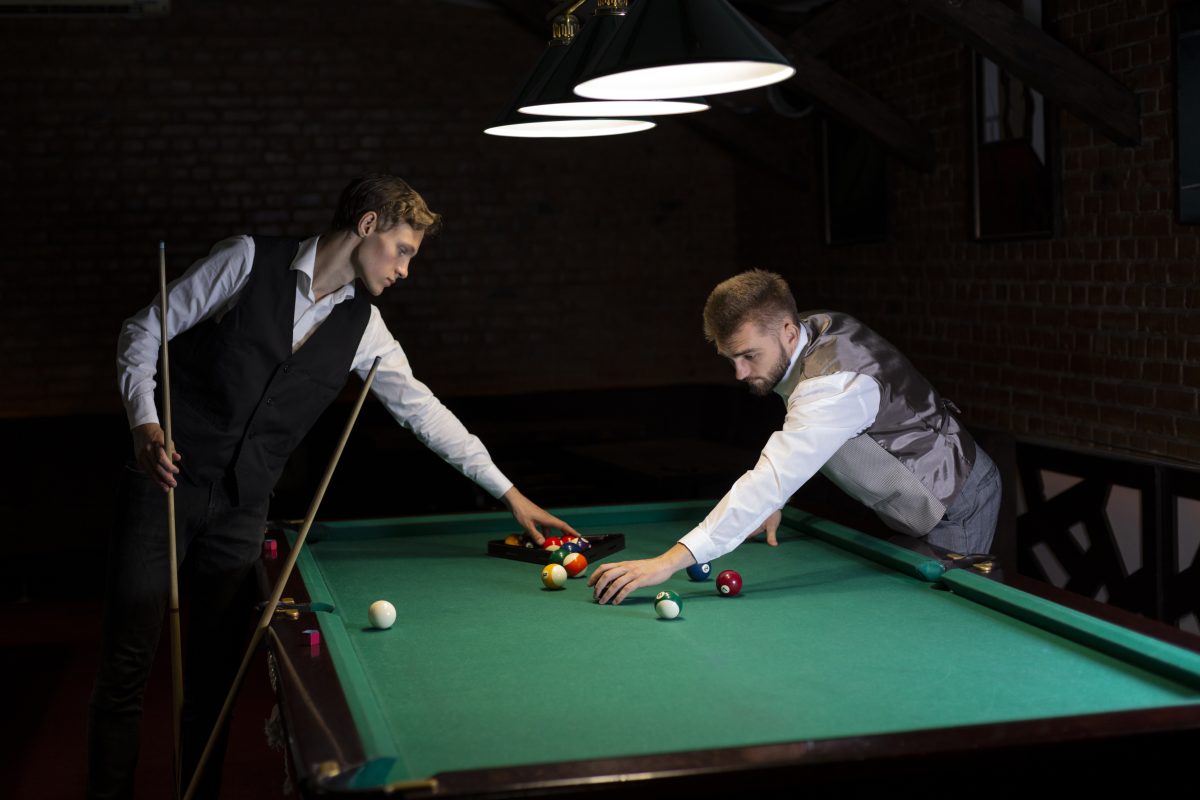 6 Steps To Take Before Buying A Pool Table | Buy Pool Table Dubai
Nothing pulls neighbors and families together like a game room with a real pool table in it. However, pool tables are a big commitment both financially and in terms of "taking up a lot of space". Make sure the table you choose will fit well in your recreation space. However, the table should be an extension of your house, contrary to what pool professionals advise.
If you choose the appropriate one, pool tables can significantly improve the beauty of your home in addition to serving as a hub for fun family activities. Here are six things to do before deciding to buy a pool table in dubai.
Never buy a pool table or billiards table without properly estimating the space where it will be placed. These tables not only take up a lot of room on their own but so do the cues and the players. Spend some time carefully measuring your playing area and noting the room's length and width.
Although some tables are smaller or larger, regulation-size pool tables are roughly 8 feet long by 4 feet broad. To allow for the movement of the cue stick, allow an additional 5 feet on each side of the table. To avoid poking holes in the wall (never fun), 8 feet by 4 feet table, for instance, requires a playing area that is 18 feet by 14 feet.
Aside from that, pool tables can be placed in an attic or upper room if you have enough room despite their weight of between 750 and 1,000 pounds.
Discover the Qualities of a Pool Table
Consider the ability level you want the pool table to support: Are you just using it for recreational purposes with the kids, or are you hoping to play at a professional level? There are many inexpensive, basic solutions available, but these tables could become worn out after a while, necessitating the need to learn how to replace the felt or do other repairs.
In general, smaller tables are simpler to play on, which makes for enjoyable family time, while regulation-sized tables support a wider range of game kinds. Though opinions may differ, sturdy wood frames, a slate playing surface, and rubber cushions are typically the ideal materials for competitive play. And finally, think about aesthetics. Pool tables range from basic to magnificent, so keep that in mind when shopping.
The price of a pool table can vary greatly based on the materials, size, and decorative elements. Plan your spending in advance to avoid receiving a severe look from family members.
Let's begin with some average prices to get you going. Budget tables are reasonably priced. These tables are an excellent option for some families, particularly those who may not play very regularly, even though the surfaces made of particleboard may warp over time and the legs may become unsteady. The fully equipped tables are an excellent choice for any serious game room because they are made of strong, long-lasting materials.
Talk to a Pool Table Expert
Since a pool table is a highly specialized object, spend some time talking with a qualified salesperson about its finer construction details. Pool tables are sold in sporting goods stores and department stores, but it's rare that you'll find a professional there. A superior choice? Visit a store that specializes in providing recreation rooms, such as a hobby or leisure store. Play at various tables while you're there, make careful inspections, and ask lots of questions.
Consider the Installation
Pool tables, as indicated before, weigh between 750 and 1,000 pounds, sometimes even more. If your budget permits it, think about hiring a local pro to assemble the pool table and local movers to transport the parts to the appropriate space. You'll want to make sure you do it well because billiard tables can be tricky to put together and improper construction can lead to shaky legs, a weak frame, and a bad gameplay experience overall. So better to consider the Installation team for the Pool table.
To see all your requirements Buy a Pool Table from Dubai Snooker Club. We provide 8 Feet to 12 Feet Home, Professional, and Luxury Pool Tables with complete Accessories (Billiard Cue Stick Dubai, Billiard Accessories Dubai, chalk, tips, and so on.) also Free Delivery & Installation in UAE.
Get to know more about us and Buy a Pool or Billiard Table from Dubai Snooker Club.