International Standard Game Facilities
Magnificent Match Gallery
12+ Snooker Tables
Private Snooker Rooms
Billiard Tables
Snooker Tables
& Accessories
Delicious Food
& Refeshments
From Our Canteen
Equipment for snooker is offered by Dubai Snooker Club. For your gaming needs, we have tables, cues, tips, cue cases, and other accessories.
All pool or billiard tables, as well as billiards cues and accessories, are offered by Dubai Snookers Club. Additionally, we offer top-notch services and maintains showrooms in Dubai. Visit our showroom and Get your Billiard equipment.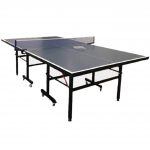 Shop our range of Table Tennis equipment from Dubai Snooker Club is made with Grade, Devised with Accurateness.
Table Sizes: 9ft x 4.5ft

Table Colour: Black Finishing
Table Cloth: Wiraka Superior Pro 980
Rail cushion: K55 Pure Rubber Cushion
Pocket: Commercial Pocket Cutting
Additional Information: Complete with lamination tabletop or spray finishing.
Exquisite pool table with standard accessories.
Pick up and ball return system available. Alum Apron Mitres.

14,500.00 AED


(VAT Included)

STAR Golden Tournament Snooker Table: Steel block 12ftx6ft with complete accessories. Cloth: 6811,England.

Accessories:

Ball set: 1 No.
Cue's: 4 No.
Triangle: 1 No.
Brush: 1 No.
Chalk: 12 No.
Shaft+Cross rest head:  2 No.
Cue rack round stand:  1 No.
Long butt set: 1 No.
Table cover: 1 No. (Made in China)

62,000.00 AED


(VAT Included)
Dubai Snooker Club offers an exciting venue for sports lovers, especially cue sports enthusiasts to learn the sports and take it to another level. Its sales division provides the best products. Billiards, pool, and snooker tables with standard accessories are offered at the best prices.